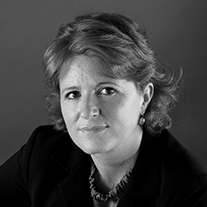 Francesca Fraulo
Francesca Fraulo is an accomplished professional with 20+ years of debt and capital markets experience. Excellent understanding of debt instruments, structural elements of credit and associated documentation. Robust risk management, corporate governance and investment analysis skills from both a fixed income and equity investors' perspective. Francesca is a GRI Standards certified professional. Based in Italy, Francesca is currently a Partner for ESG and Ratings Advisory projects at SustainAdvisory. She was a Director at Fitch Ratings from October 2002 to September 2014 with a focus on energy, utilities, logistics and infrastructure companies. After this, she worked as Managing Director of Operations at CRIF Ratings from October 2014 to November 2018, where she headed overall global operations and acted as Head of Corporate Ratings for the rating agency. She acted as Senior Consultant for Euler Hermes Ratings GmbH between 2019 and 2020.
Ramona Rabbi
Professional consultant with 20+ years' experience in corporate financial analysis, credit risk models and methodologies, approval and monitoring systems to support management decisions for the credit market. Extensive knowledge of European banking regulation and compliance of credit rating agencies. Between 2002 and 2019 she worked at CRIF Group in various senior roles, and from 2010, led for CRIF Ratings the start-up activities of the credit rating agency, the rating department activities; from 2015 she was in charge of the credit policy function leading the validation of rating models and methodologies of the agency. She also worked for Prometeia, a Risk and Wealth Management company, managing the evaluation service of listed and unlisted Italian Insurance Companies and leading the consulting activities for the strategic and operational planning of banks, SIMs, SGR, mutual funds and insurance companies.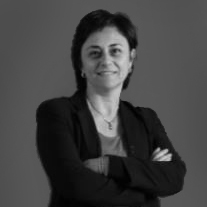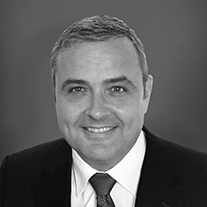 Maurizio Cavarai

Result driven and resourceful international business consultant with 20+ years' experience in originating, structuring and executing corporate finance, M&A, securitisation, project and export finance deals in the O&G, and Power sectors. Successfully held senior positions in both financial and industrial companies of General Electric in Italy, United Kingdom and France. Led the GE O&Gs Sales and Project Finance team between 2005 and 2015. Entrepreneurial spirit and proven "out-of-the-box" thinker with a deep industry and product knowledge coupled with highly effective people management skills and excellent execution capabilities. Maurizio is also a registered Chartered Accountant and Statutory Auditor.