The volumes of Green Social and Sustainability-linked bonds issued in the Italian market by Italian issuers, in the first 9 months of 2022 amounts to EUR 19.7bn marking a minus 35% compared to volumes issued in the same period in 2021. This effect was largely anticipated due to two factors: the first to be found in the changed market circumstances (inflation and interest rates) that have made the bond market less attractive since the beginning of the year, and the second due to the geopolitical and macroeconomic environment and the strategy to rising energy commodity prices, which has in some cases involved the reintroduction of fossil production sources, and thus called into question the short- and medium-term energy policy and transition objectives.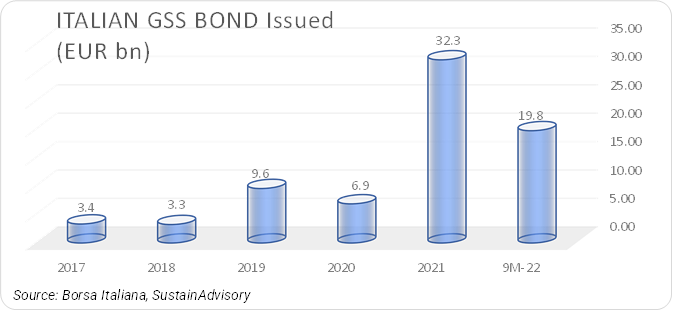 Issuers
One of the most frequent issuers is the Enel Group, which has now made Sustainability-Linked Bonds (SLBs) the debt instrument of choice and has met with timely success among subscribers. The 2022-dollar issues attracted orders totalling some USD 14.3 billion, almost four times the amount requested, and helped diversify the investor base in the US market. The investment program underlying Enel's SLBs scheme is linked to renewable growth targets and the progressive decarbonization of the electricity generation plant portfolio.
The SLBs instrument out of the total issued volume grows to 41% of the total compared to 35% in 2021, increasing its popularity among non-financial issuers and especially in the Utilities&Networks sector, while the green bond accounts for 58% of total issues in the first 9 months of 2022, stable compared to 2021, and remains the most recurring choice of financial issuers (banks and insurance companies). See Tab. 1.        
Total Outstanding Volumes
The cumulative volumes of GSS bonds listed on Borsa Italiana from 2014 to the end of September 2022 reached EUR75.4 billion for a total of 100 issues (Table 2). 51% of the issues were made by non-financial companies, 4% by insurance companies, 19% by financial institutions and 26% by the MEF.
Tab.1 – 9M2022 issuers and volumes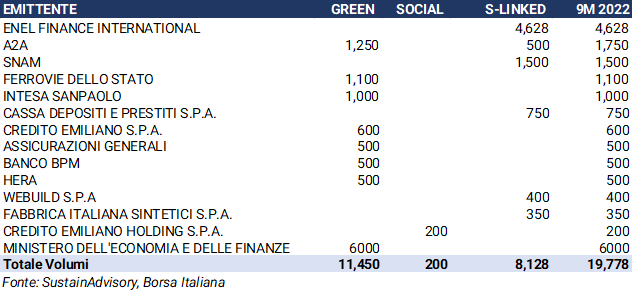 Tab. 2 – Total Issuers and Cumulative Volumes 2014-2022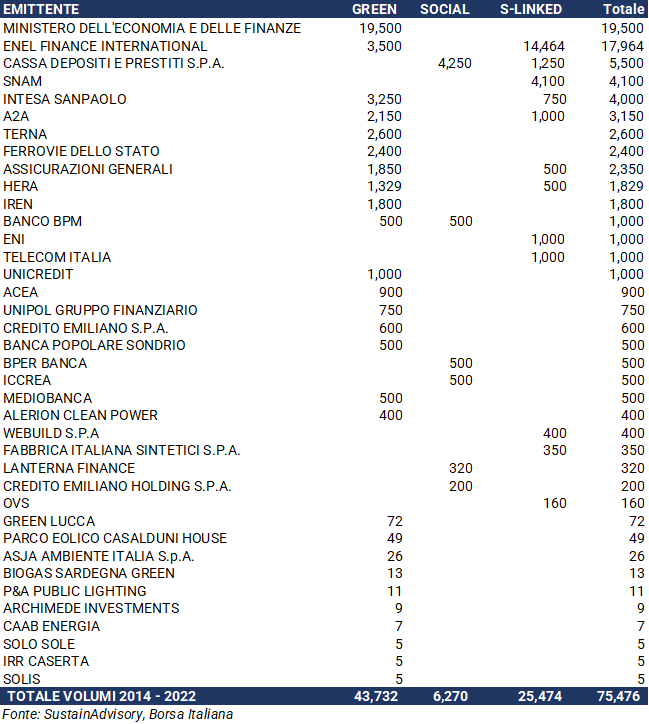 You may also like this